Accelerators Volume #2: Momentum TPB (Issues 7-10)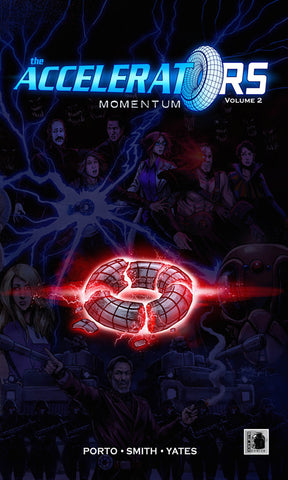 A group of accidental time travelers find themselves stranded in the future with a time machine that can only go forward. Their only hope is to keep moving, jumping further and further in search of a future that can show them a way back home. As the world crumbles around them in fast-forward, our heroes fight to survive a series of dangerous and surreal futures, each one wilder than the next. 
This second volume of the acclaimed ongoing story combines Issues 1-4 of THE ACCELERATORS: MOMENTUM.  This does not release in stores until December 2nd, but you can own it NOW exclusively here!!!