Æther & Empire #05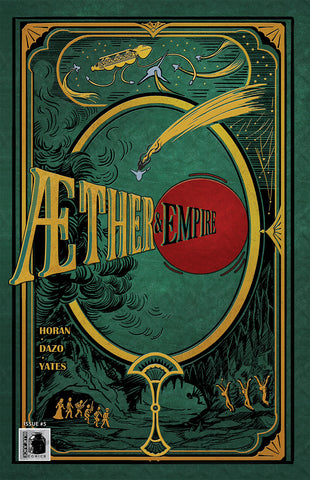 At the height of Victoria's reign, a scientific expedition to Mars has vanished and the daring rescue mission is now a race against time and space.  When control is wrested from fellow scientists and given to a heroic crew of Her Majesty's Navy, can the two groups work together to save the men of the first voyage? Jules Verne meets Star Trek in Æther & Empire, a tale of adventure, mystery, and terror from Blue Juice Comics! 
The Light of Knowledge Reveals the Horrors of the Unknown
Driven by uncertainty, the Mars expedition reaches its destination. Bristow, Dunwood and crew travel to the barren surface, and find a truth more frightening than they ever imagined. Can Captain Bristow once again complete his mission? And if so, at what cost?