Anne Bonnie Issue #06 Space Cadet Collection Variant Cover by CP Wilson III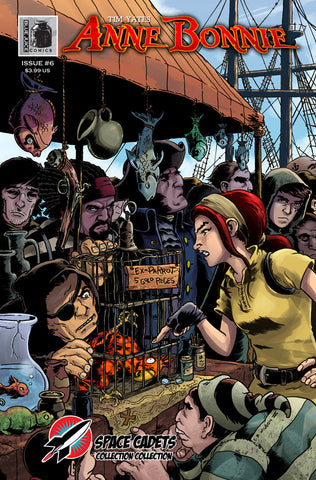 This is a limited edition Space Cadet Collection Variant Cover of Anne Bonnie Issue #6, with Pencils/Inks by THE STUFF OF LEGEND's CP Wilson III.  Only 400 printed!!
Having officially been a pirate for less than a day, Ariana has already lost all her gold and caused the sacking of the town that she calls her home port. With the one responsible in her sights, she sails toward a fiery showdown with Bilgehart and his pirate raiders. Will this be Ariana's first adventure as a pirate, or her last?