Knights #1 Diamond Retailer Variant - Signature Series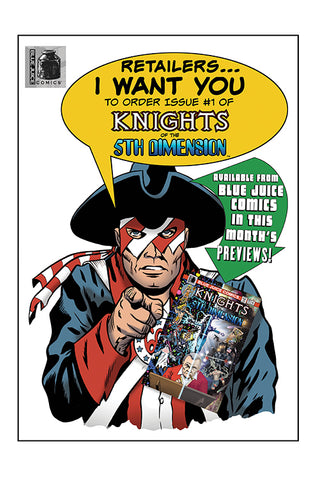 Blue Juice Comics and Walt Flanagan released a limited Special Edition Diamond Variant of Issue #1 exclusively to comic book stores ahead of the Previews Run. Written by Casey Van Heel, Pencils by Walt Flanagan, Inks by Maxeem, Colors by Wayne Jansen, and Edited by Thomas Mumme and Adam Miller.
You can order 1 of 11 copies signed by Walt Flanagan at Megacon 2022 for $20 or get it unsigned for $10.
Take a look at these great products